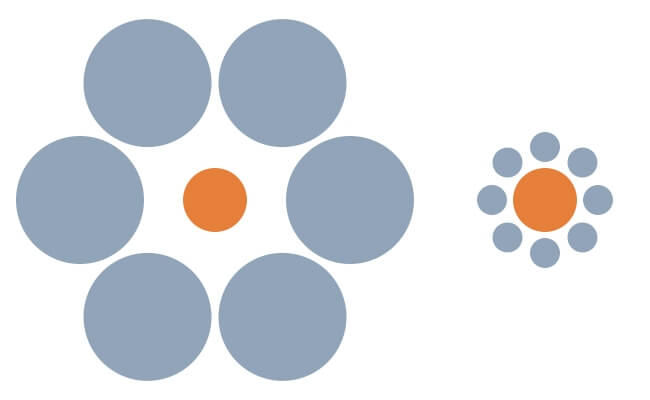 Díváme se na svět stejnýma očima, ale vidíme různé věci.
Často vidíme něco co tam vůbec není..
Náš mozek je lepší než kdejaký superpočítač, nicméně je možné ho snadno ošálit.
Zkuste naše zábavné optické iluze a vyzkoušejte svůj mozek.
Kolik nohou má tento slon?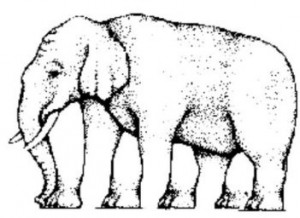 Obvykle čtyři ale že by náš slon měl více?
Toto není pohyblivý obrázek GIF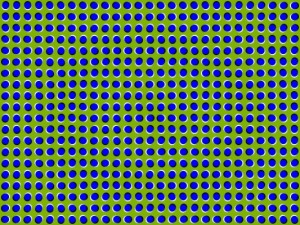 Tento obrázek se opravdu nehýbe, pokud se zadíváte jen na jednu část, poznáte to.
Kávová zrnka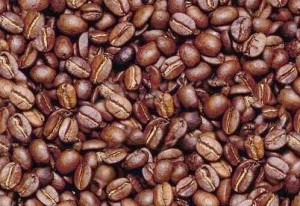 Najděte skrytý obličej muže. Je tam, ale musíte se dobře podívat.
Toto není skutečná iluze, pokud však najdete muže do 3 sekund, pravděpodobně máte rozvinutou pravou část mozku více než ostatní.
Pravá mozková hemisféra má co do činění s uměním, kreativitou a představivostí.
Klasická spirála?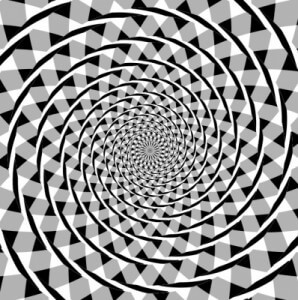 Ne zde se Vám nemá točit hlava, pokud si myslíte, že vidíte spirálu, mýlíte se. Zkuste jet po obvodu kruhu prstem a dostanete se na stejné místo. Komplikované vzory na pozadí ošálily Váš mozek.
Růžová nebo zelená?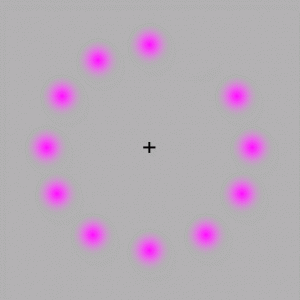 Sledujte černý křížek uprostřed a po chvíli začnete vidět zelenou kuličku obíhat v kruhu. Případně můžete také vidět pouze zelenou kuličku obíhat.
Žádná zelená kulička není!
Tečky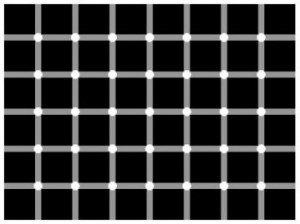 Vidíte ty černé tečky?  Zkuste je spočítat. Bude to pro Vás asi těžké, protože ve skutečnosti tam žádné nejsou. Všechny tečky jsou bílé a černé se zdají při periferním vidění.
Souběžné čáry. Ano či ne?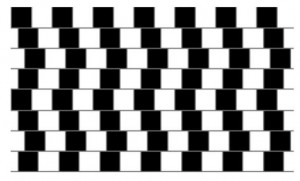 Ačkoli se to tak nezdá, všechny tyto čáry jsou souběžné. Jedná se o chybu mozku zvanou iradiace.  Zdánlivé zvětšení rozměrů osvětleného předmětu proti temnému pozadí a naopak
 Bavily Vás kdysi omalovánky, náš mozek baví stále.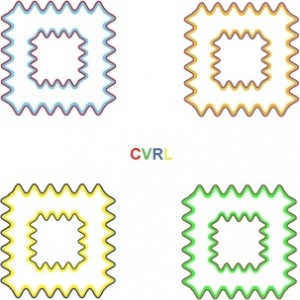 Pokud zarámujeme polygon na okraji světlou barvou a pak doplníme tmavou, náš mozek má tendence obsah vybarvovat.
Která čára je delší? Obě mají stejnou délku.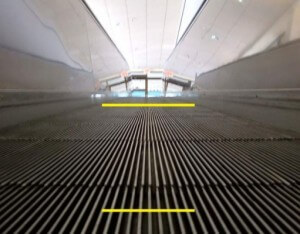 Které oranžové kolečko je větší?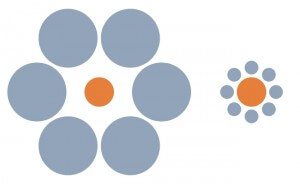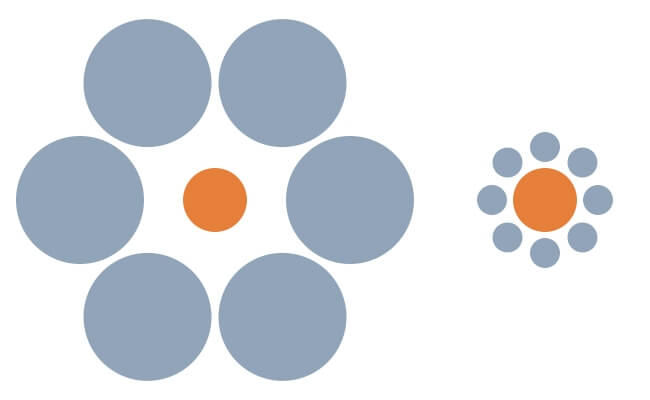 Opět jsou obě stejně velká. Známo jako Ebbinghousova iluze